ON DISPLAY
Our home is our showroom with a Corso Patio Enclosure, an Orlando Spa Dome and an Imperia Roof Enclosure on display and in daily use.
We welcome prospective clients to come and view these models and discuss how our extensive range of products will benefit their home or pool.
We offer a full consultation and pricing service and any advice in regards to building consent requirements.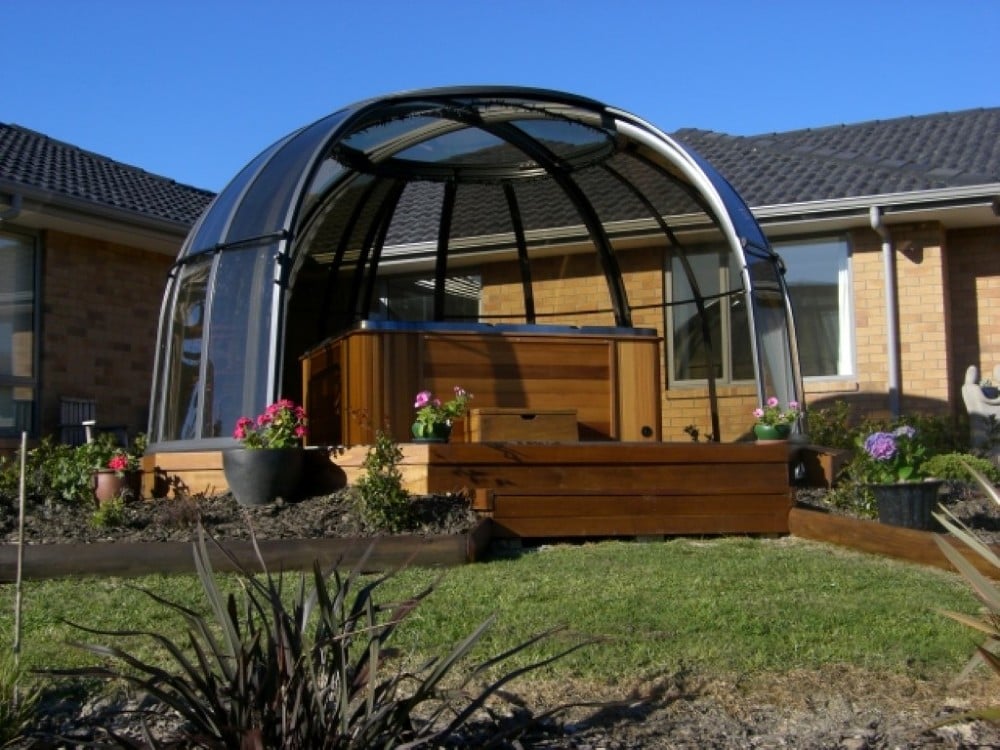 We'll gladly answer your questions and help you with choosing the best and most suitable enclosure for your swimming pool or terrace e.g. outdoor patio.
To ensure personal attention and maximum care, we recommend you to call or e-mail before visiting us. We look forward to your visit.
Wendy and Roland Paulik from South Pacific Pool Enclosures Ltd.